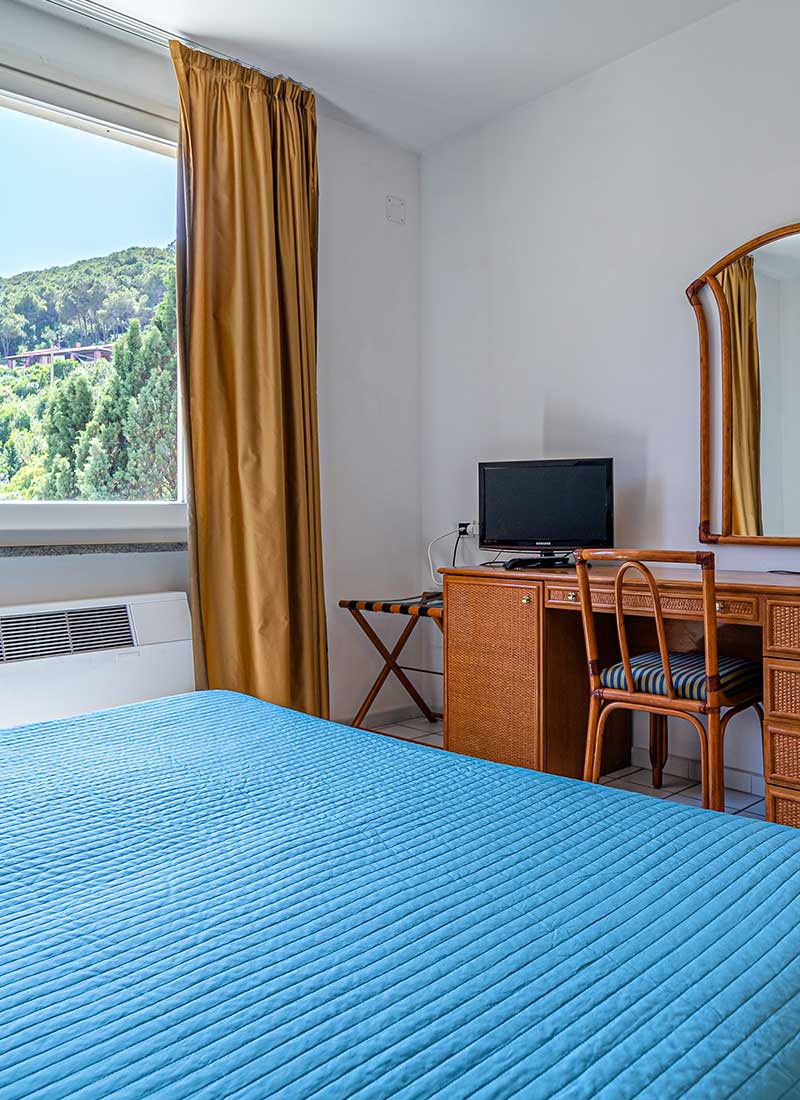 All our rooms are very spacious, bright and welcomingly furnished: they dispose of TV, mini bar, air-conditioning, heating, telephone with direct dial and free WIFI connection.
Some rooms have also a small terrace.
Great care has been taken over the furnishing and fixtures, from the cane-furniture to the orthopaedic beds, from the fine quality ceramic floors to the sound-proofed windows, details that ensure comfort, functionality and distinction.
We also provide 3 Junior Suite rooms, especially recommended for big families and all those who want to spend more comfortably their holidays…
They comprise a living room with a writing desk, a TV, a balcony, the bedroom (with a writing desk, a large LCD TV, a minibar) and a large bathroom with double washbasin.
Would you like more information?
If you need more information, contact us! We will be happy to answer all your questions